The sweaty teacher's lament
64,152 Views
1,163 Questions Answered
TED

Ed

Animation
---
Let's Begin…
Justin Lamb would love to be the compassionate teacher. Or the tough but fair teacher. He'd even settle for the wacky teacher, if it meant he could shake his current, less flattering alias: the sweaty teacher. In "Sweaty Teacher," a lively spoken word performance, Lamb defends the "geysers he calls armpits," reminding us that sweat isn't just a product of humidity -- but of hard work, too.

Create and share a new lesson based on this one.
About TED-Ed Animations
TED-Ed Animations feature the words and ideas of educators brought to life by professional animators. Are you an educator or animator interested in creating a TED-Ed Animation? Nominate yourself here »
Additional Resources for you to Explore
Who is your favorite teacher? Why? Join in on the conversation
here
.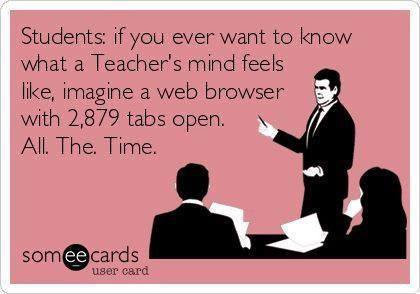 TED-Ed
Lesson Creator
New York, NY
05/06/2014
•
/
22 Updates
About TED-Ed Animations
TED-Ed Animations feature the words and ideas of educators brought to life by professional animators. Are you an educator or animator interested in creating a TED-Ed Animation? Nominate yourself here »