About TED-Ed
What is TED?
TED
believes passionately that ideas have the power to change attitudes, lives, and ultimately, the world. This underlying philosophy is the driving force behind all of TED's endeavors, including the TED Conferences, TEDx, TED Books, the TED Fellows Program, and the TED Open Translation Project. With this philosophy in mind, and with the intention of supporting teachers and sparking the curiosity of learners around the world, TED-Ed was launched in 2012.
What is TED-Ed?
TED-Ed is TED's youth and education initiative. TED-Ed's mission is to spark and celebrate the ideas of teachers and students around the world. Everything we do supports learning — from producing a growing library of
original animated videos
, to providing an international platform for teachers to
create their own
interactive lessons, to helping curious students around the globe
bring TED to their schools
and gain presentation literacy skills, to celebrating innovative leadership within TED-Ed's global network of over 650,000 teachers. TED-Ed has grown from an idea worth spreading into an award-winning education platform that serves millions of teachers and students around the world every week.
What are TED-Ed Animations?
TED-Ed Animations are our signature content: short, award-winning animated videos about ideas that spark the curiosity of learners everywhere. Every TED-Ed Animation represents a creative collaboration between experts. Such experts may include TED Speakers and TED Fellows, as well as educators, designers, animators, screenwriters, directors, science writers, historians, journalists and editors. These original animated videos, paired with questions and resources, make up what we refer to as TED-Ed Lessons.
Our Advisors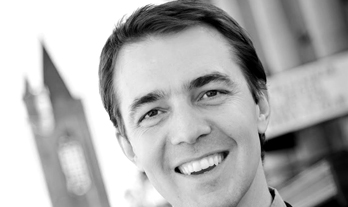 Aaron Sams
Aaron Sams has been an educator since 2000 and currently teaches science at Woodland Park High School in Colorado. He was awarded the 2009 Presidential Award for Excellence in Math and Science Teaching and recently served as co-chair of the Colorado State Science Standards Revision Committee. Aaron is among the educational pioneers developing the use of video and screencasts as part of his teaching. He also helps train other educators around using video through his recently co-launched the
Flipped Learning Network
.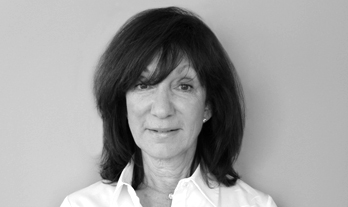 Jackie Bezos
Jackie Bezos is the President and Co-Founder of the Bezos Family Foundation, which focuses on education from birth through grade 12. Through investments in research, public awareness and programs, the foundation aims to elevate the field of education and improve life outcomes for children. At the core of the foundation's work is a belief that rigorous, inspired learning environments will allow students to put their education into action. Bezos serves as chair of Thrive by Five, the statewide early learning initiative for Washington, as well as on the advisory boards of The Institute for Learning and Brain Science, Teach for All and Global Nomads Group.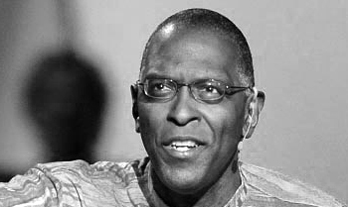 John Hunter
Musician, teacher, filmmaker, and game designer, John Hunter has dedicated his life to helping children realize their full potential. His own life story is one of a never-ending quest for harmony. In 1978, at the Richmond Community High School, Hunter led the first sessions of his
World Peace Game
, a hands on political simulation. The game has now been played around the world, on a four-tiered board. It's the subject of the new film
World Peace and Other 4th-Grade Achievements
.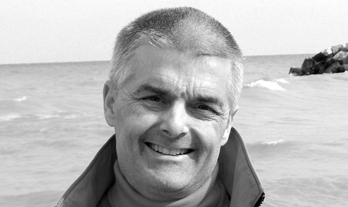 Jonathan Bergmann
Jonathan Bergmann has spent twenty-four years as a high school teacher and was named a Semi-Finalist for Colorado Teacher of the Year in 2010. He won the Presidential Award for Excellence for Math and Science Teaching in 2002. He is among the educational pioneers developing the use of video and screencasts as part of his teaching. Jonathan also helps train other educators around using video through his recently co-launched the
Flipped Learning Network
.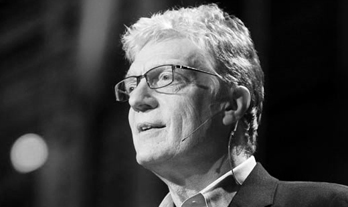 Sir Ken Robinson
A visionary cultural leader, Sir Ken Robinson led the British government's 1998 advisory committee on creative and cultural education, a massive inquiry into the significance of creativity in the educational system and the economy, and was knighted in 2003 for his achievements. Sir Ken challenged the way we educate our children and championed a radical rethink of our school systems, to cultivate creativity and acknowledge multiple types of intelligence.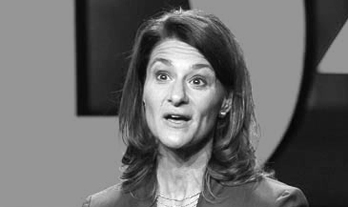 Melinda French Gates
As co-chair of the Bill & Melinda Gates Foundation, Melinda French Gates helps shape and approve foundation strategies, review results, advocate for foundation issues and set the overall direction of the organization. Guided by the belief that every life has equal value, the
Bill and Melinda Gates Foundation
works to help all people lead healthy, productive lives. In the United States, it seeks to dramatically improve education so that all young people have the opportunity to reach their full potential. In developing countries, it focuses on improving people's health with vaccines and other life-saving tools and giving them a chance to lift themselves out of hunger and extreme poverty.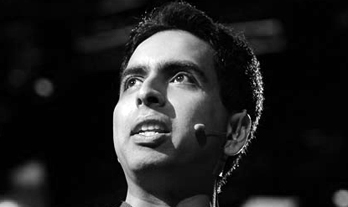 Salman Khan
Salman Khan is the founder and faculty of the
Khan Academy
– a not-for-profit organization with the mission of providing a free world-class education to anyone, anywhere. It now consists of self-paced software and, with over 1 million unique students per month, the most-used education video repository on the Internet. All video tutorials, covering everything from basic addition to advanced calculus, physics, chemistry and biology, have been made by Salman.