The science behind the myth: Homer's "Odyssey" - Matt Kaplan
1,542,081 Views
21,994 Questions Answered
TED

Ed

Animation
---
Let's Begin…
Homer's "Odyssey" recounts the adventures of the Greek hero Odysseus during his journey home from the Trojan War. Though some parts may be based on real events, the encounters with monsters, giants and magicians are considered to be complete fiction. But might there be more to these myths than meets the eye? Matt Kaplan explains why there might be more reality behind the "Odyssey" than many realize.
Create and share a new lesson based on this one.
About TED-Ed Animations
TED-Ed Animations feature the words and ideas of educators brought to life by professional animators. Are you an educator or animator interested in creating a TED-Ed Animation? Nominate yourself here »
Meet The Creators
Educator

Matt Kaplan

Animator

Mike Schell

Script Editor

Alex Gendler

Narrator

Matt Kaplan
Additional Resources for you to Explore
Here is a diagram for the structure of an Acetylcholine molecule, the neurotransmitter disrupted by Jimson weed.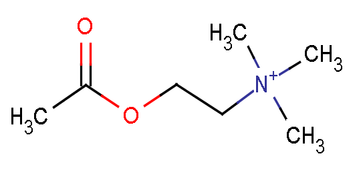 Are you interested in the relationship between modern science and ancient descriptions of magic? For more information, you can read
Science of the Magical
, the book authored by this lesson's educator, Matt Kaplan. He also wrote
a book
about the science of mythical beasts and monsters.
You can listen to Matt Kaplan on
NPR's Science Friday
discussing the science that explains these fabled phenomena.
A Matter Of Fact and Fiction
is a site dedicated to exploring the boundary between science and legend. There are blog posts, videos and podcasts, including
this one
about the Circe story.

TED-Ed
Lesson Creator
New York, NY
10/28/2015
•
/
60 Updates
About TED-Ed Animations
TED-Ed Animations feature the words and ideas of educators brought to life by professional animators. Are you an educator or animator interested in creating a TED-Ed Animation? Nominate yourself here »
Meet The Creators
Educator

Matt Kaplan

Animator

Mike Schell

Script Editor

Alex Gendler

Narrator

Matt Kaplan