The pattern behind self-deception - Michael Shermer
64,226 Views
606 Questions Answered

TED Talk
---
Let's Begin…
Michael Shermer says the human tendency to believe strange things -- from alien abductions to dowsing rods -- boils down to two of the brain's most basic, hard-wired survival skills. He explains what they are and how they get us into trouble.
Create and share a new lesson based on this one.
Additional Resources for you to Explore
The Skeptics Society
is a nonprofit 501(c)(3) scientific and educational organization whose mission is to engage leading experts in investigating the paranormal, fringe science, pseudoscience, and extraordinary claims of all kinds, promote critical thinking, and serve as an educational tool for those seeking a sound scientific viewpoint.The
fusiform gyrus
is part of the temporal lobe and occipital lobe in Brodmann area 37. It is also known as the
(discontinuous) occipitotemporal gyrus
. The fusiform gyrus is located between the inferior temporal gyrus and the parahippocampal gyrus. The lateral and medial portions are separated by the shallow mid-fusiform sulcus.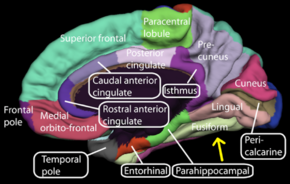 TED-Ed
Lesson Creator
New York, NY
Create and share a new lesson based on this one.
More from The Way We Think