Forget shopping. Soon you'll download your new clothes - Danit Peleg
276,150 Views
22,323 Questions Answered
TED

Ed

Animation
---
Let's Begin…
Downloadable, printable clothing may be coming to a closet near you. What started as designer Danit Peleg's fashion school project turned into a collection of 3D-printed designs that have the strength and flexibility for everyday wear. "Fashion is a very physical thing," she says. "I wonder what our world will look like when our clothes will be digital."
Create and share a new lesson based on this one.
Additional Resources for you to Explore
Take a look at Danit Peleg's other designs at her website:
Danit Peleg 3D Printed Fashion.
Wow! Read more about her
journey to success here
and take a closer look at that spectacular red jacket that she designed. Now watch her fashion show
here
. After watching the video, take a look at her designs (seen below), what words might you use to describe their design and structure?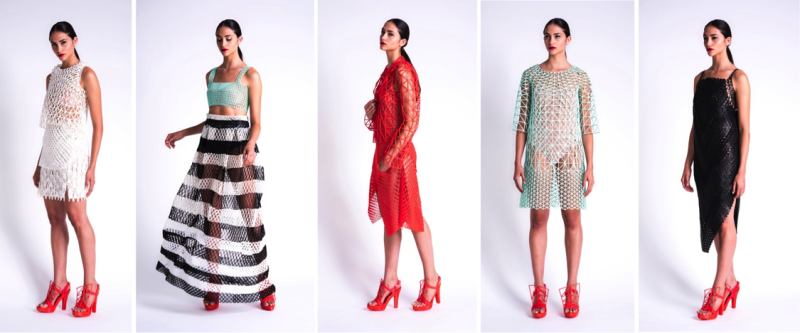 What about the 3D printing industry?
Visit this site
and take a look at what is available. This TEDx Amsterdam article:
3D Printing: The face of future fashion
, discusses this boundary pushing fashion trend. Scroll down and take a look at some of the videos that investigate some of the innovations in the industry. The unlimited possibilities are showcased in this video:
This 3-D Printed Fashion Show Pushes Haute Couture in a New Direction.
You truly are limited only by your own imagination!
Who pioneered this idea of 3D printing in fashion?
Read this article and find out
. Interested in printing your own 3D fashion accessories? See what some creative fashion students designed and printed
here
.  What is the current trend in 3D printing and fashion design?
Is it really the next big thing?
Finally, take a look at
this recent article
discussing a 3D printed shoe made from plastic ocean waste.
Still in awe by this amazing design concept, but unsure about how it works?
Start with this TED Talk:
A primer on 3D printing by Lisa Harouni
, then watch Avi Reichental's:
"What's next in 3D printing?"
these just might inspire you to learn more about 3D printing and what you can do with it. Get out there, learn, create and innovate!

TED-Ed
Lesson Creator
New York, NY
12/17/2015
•
/
51 Updates
Create and share a new lesson based on this one.
More from Inventions that Shape History