Can you solve the Trojan War riddle? - Dennis E. Shasha
2,355,943 Views
1,212 Questions Answered
TED

Ed

Animation
---
Let's Begin…
On Olympus, you've been waiting for an opportunity to bring the bloody Trojan War to its conclusion. The two sides have agreed to a brief truce, and when you consult the Fates, they advise: should the peace last for 10 days, all will end soon. But if the truce is broken, there will be 10 more devastating years of war. Can you help the Greeks and Trojans keep the peace? Dennis Shasha shows how.
Create and share a new lesson based on this one.
Additional Resources for you to Explore
The mathematics of this
puzzle
is related to the field of combinatorial geometry. Here is a group of fun puzzle-type mathematical
puzzles
.
Partition has been explored on the geopolitical stage as a way of resolving conflict. It's an extremely complicated subject without simple answers, but if you want to learn more about some of these moments in history see:-
http://faculty.washington.edu/brass/Partition.pdf
-
https://www.cambridge.org/core/journals/nationalities-papers/article/abs/impact-of-forced-topdown-nation-building-on-conflict-resolution-lessons-from-the-1923-compulsory-population-exchange-between-greece-and-turkey/B629C869F3C6C0730EC183E22B955C5E
-
https://en.wikipedia.org/wiki/Fourth_Geneva_Convention
Figures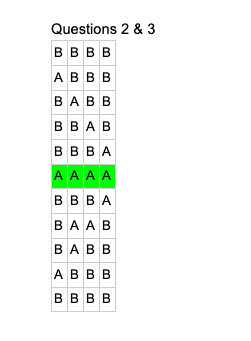 TED-Ed
Lesson Creator
New York, NY
Create and share a new lesson based on this one.