TEDxCERN collaborators meet for the first time
By Jessica Ruby on May 31, 2013 in Interviews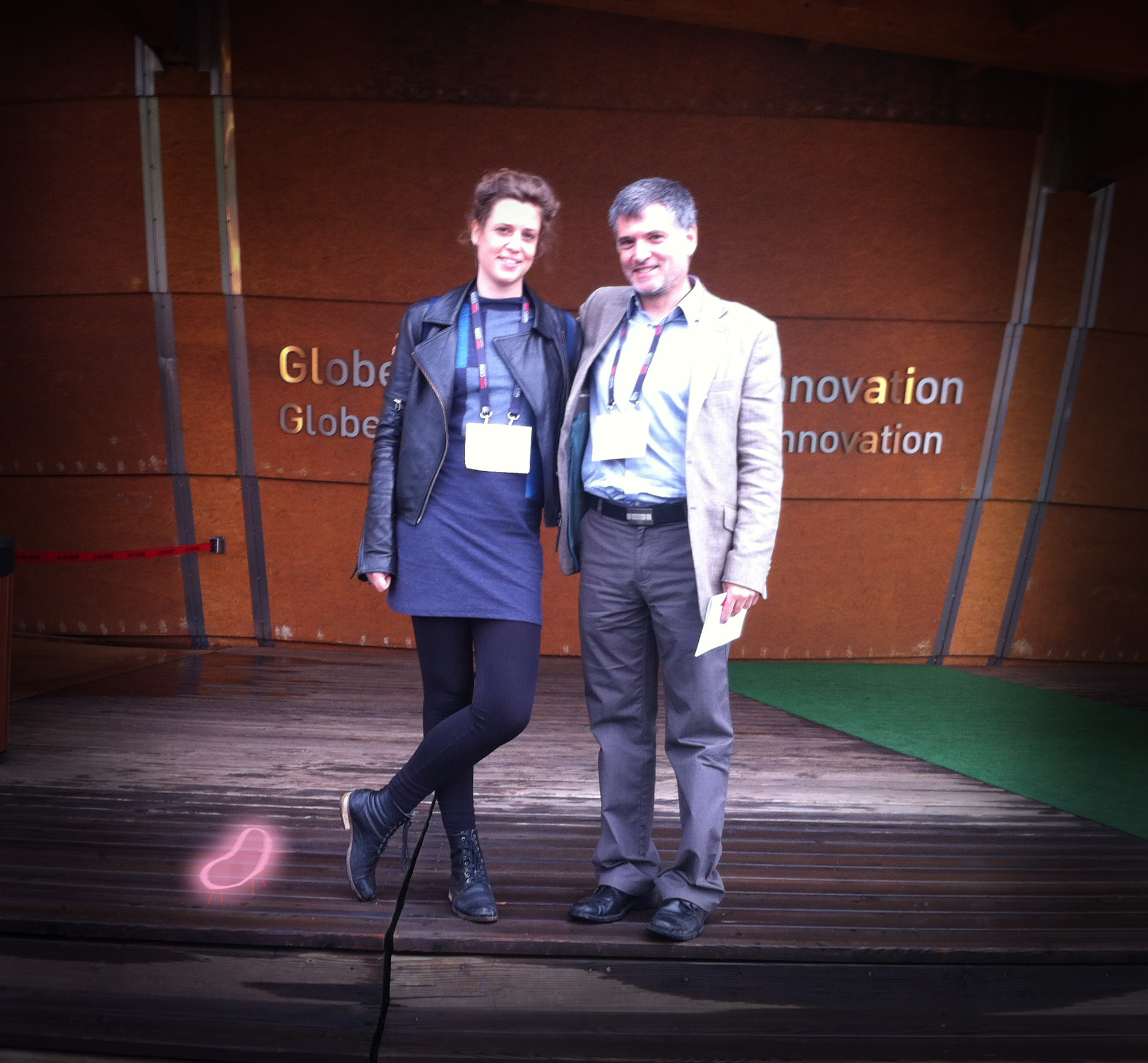 Jeanette Nørgaard is the creative animator behind the CERN animation from scientists Dave Barney and Steve Goldfarb, The basics of the Higgs boson.
Jeanette, who is based in Denmark, traveled to Geneva for TEDxCERN, where the CERN and TED-Ed collaborations premiered at the beginning of May.
How did you feel about meeting Steve after working on this piece for so long?
It was the best day ever. Everyone is so passionate, and I really admire how they can communicate this very complex material in a way where I feel like I understand it (at least to some extent!). I'm very proud to have been a part of making this amazing knowledge available to even more people through the TED-Ed film, which premiered at TEDxCERN.
What is your favorite thing you learned from the whole process of this animation? What is your favorite thing you learned physically attending TEDxCERN?
I guess I kind of knew this before, but I was strongly reminded of how unbelievably cool it is to work with experts, who are not only very excited about what they do but also have such a great understanding of it — that they can break it down to a fairly simple and understandable explanation, even to people to outside of their own field. I left TEDxCERN so inspired!
Tags: