Earth School
30 Quests for students around the world to celebrate, explore and connect with nature.
Watch video
949,690.2 Quests taken
Supported by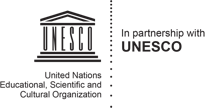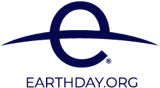 Welcome to Earth School! Embark on 30 adventures – or Quests – that will help you understand and celebrate our natural world, while learning about how dependent we are on our planet. Now more than ever, we need to protect, nurture and care for Earth – so join us to learn something amazing in every quest. Within each lesson, you'll find fascinating resources compiled by Earth experts and ideas for getting involved in ways that count. Join us to learn more, create, act and share your journey (#EarthSchool) towards a cleaner and greener life. Read more about Earth School...
Before you begin...
Get a certificate for completing all 30 quests. Here's how:
Make sure you are signed into your TED-Ed account. Register if you don't already have an account.
To complete a lesson, WATCH the video and finish all the questions in the THINK section.
Complete all 30 lessons - you'll get a on each lesson you complete below.
That's it! You will get your certificate in an email.