Earth School
30 Quests for students around the world to celebrate, explore and connect with nature.
Watch video
1,035,411.0 Quests taken
Supported by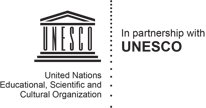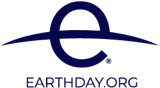 Welcome to Earth School! Embark on 30 adventures – or Quests – that will help you understand and celebrate our natural world, while learning about how dependent we are on our planet. Now more than ever, we need to protect, nurture and care for Earth – so join us to learn something amazing in every quest. Within each lesson, you'll find fascinating resources compiled by Earth experts and ideas for getting involved in ways that count. Join us to learn more, create, act and share your journey (#EarthSchool) towards a cleaner and greener life. Read more about Earth School...
Before you begin...
Get a certificate for completing all 30 quests. Here's how:
Make sure you are signed into your TED-Ed account. Register if you don't already have an account.
To complete a lesson, WATCH the video and finish all the questions in the THINK section.
Complete all 30 lessons - you'll get a on each lesson you complete below.
That's it! You will get your certificate in an email.
Week 1 The Nature of Our Stuff
You're likely wearing a shirt made from seeds, using a device made from rocks and the last meal you ate? It was probably made by bees. This week, we'll learn how all the stuff we need and use comes from the Earth. We'll also explore some small changes we can make that have huge, positive impacts on our planet.
Week 2 The Nature of Society
Humans get most of the credit for life as we know it, but our economy, inventions and jobs were actually inspired by systems in nature. In our second week of Earth School, we'll learn how the natural world shaped human society and put some of Nature's best inventions to the test!
Week 3 The Nature of Nature
Water, Air, Life, Climate, Habitat: In these Quests, our Earth experts will lead us in exploring the systems that make life possible on our planet. With hands-on activities and experiments, we will get to know these elements to better understand their nature and how they work. We'll learn where exactly our water comes from, the importance of biodiversity and how big the ocean actually is (here's a hint: bigger than you ever imagined).
Week 4 The Nature of Change
The news about our natural world often seems like something out of a horror movie: devastating wildfires, an unprecedented climate crisis, mountains of pollution. This week, we'll learn about Earth's fragile ecosystem in this time of great change, but take an active, optimist approach to exploring the many ways we can rebalance our planet.
Week 5 The Nature of Individual Action
This week's Quests focus on solutions that will protect and enhance nature, with themes on recycling, composting, tree planting, urban gardening and using renewable energy. Unlock your inner Greta Thunberg and learn the practical ways we can all build a healthy future for our planet.
Week 6 The Nature of Collective Action
In the final week of Earth School, you'll learn about the most powerful tools for protecting our planet: collective action and collaboration. These Quests will illuminate the path forward for us all to be conscious, nature-minded citizens of Earth, and invite others in our communities to join the fight to protect it.
About Earth School
Earth School is an immersive learning adventure to celebrate our planet, and understand what we need to do to save it. Now more than ever, we need to champion and accelerate solutions to the climate crisis, and turn these ideas into action. Each lesson in Earth School has been selected to help you build an understanding of how our planet works and exactly what it's going to take to save it. Complete quizzes to build a custom learning library, and complete 30 lessons to get a certificate. Visit Earth School.