Connect your students to local resources
By Laura McClure on October 14, 2017 in TED-Ed Innovative Educators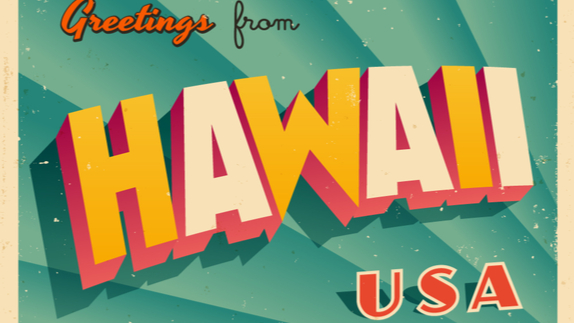 BIO
In the Hawaiian language, the word imua means "onward" — and that's the spirit behind the iMua Cafe, a monthly edtech meetup hosted by TED-Ed Innovative Educator Alan Tamayose. (Check out his TED-Ed Lesson on Polynesian wayfinders here!) Below, find out how Alan is helping the students at Kamehameha Schools to move onward in collaboration with local community members.
IDEA
Community engagement is important for schools. By creating avenues for students to participate in community events, schools can connect students to local resources and provide real-world learning experiences.
INNOVATION PROJECT
Alan wanted to connect students to community resources and people. His goals were to provide students with real-world learning experiences and to amplify student voices by bringing school activities and events to local spaces. "I chose student clubs as the vehicle to accomplish this," he says. For example, one afternoon the school Lifesavers Club held a CPR demonstration and training at the island mall. On another occasion, the school Entrepreneurship Club participated in a night market at SALT (a community venue), which then led to a successful TED-Ed Clubs event at the same venue. "Successful events from this project have spawned new opportunities and expanded partnerships," says Alan. "More students are interested, and we are beginning to reach out to other potential partnerships (specifically in the startup community.)"
Below, read Alan's tips on connecting students to local community resources:
Enthusiastically support student ideas. You will win them over from the get-go. Our club president wanted to host an entrepreneurship fair on campus. It was her goal for more than two years.
Develop the idea, then seek out partnerships. We reached out and were given a booth at a night market event on the weekend before Christmas. This surpassed all expectations. You'll never know unless you ask.
Ask for support. I was able to partner with our school's Communications Department (they also run our school's official social media accounts.) They were instrumental in promoting and showcasing our activities and events.
Network! Intentionally seek out opportunities to network. Introduce yourself and promote your project. See what "bounces" back. I would introduce myself to school leaders at large meetings & social events. I knew that I would never get that opportunity for a formal appointment.
Don't stress too much. Students already have too many obligations and demands. Don't take things personally and don't worry if your successes are small. It's huge that you are trying to innovate.
This article is part of the TED-Ed Innovation Project series, which highlights 25+ TED-Ed Innovation Projects designed by educators, for educators, with the support and guidance of the TED-Ed Innovative Educator program. You are welcome to share, duplicate and modify projects under this Creative Commons license to meet the needs of students and teachers. Art credit: Shutterstock.
Tags:
TED-Ed Innovation Projects