10 tips for talking about news, politics and current events in schools
By Laura McClure on March 1, 2017 in TED-Ed Innovative Educators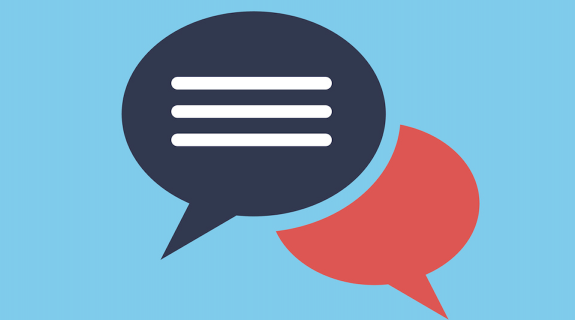 In schools everywhere, students are deeply affected by current events. Certain policy changes and related commentary can cause children to experience fear, confusion and anxiety. For example, some kids might fear deportation. Others might be upset about hurtful generalizations they hear regarding their cultures and countries of origin. A lot of kids might fear the loss of rights.
Teachers around the world have shared that having conversations about these topics is challenging, and sometimes they end up avoiding these conversations altogether. So how might teachers facilitate a classroom discussion that allows students to express their perspectives and work through their emotional distress? It's important to note that an emotionally charged conversation requires a different set of skills than leading an academic class discussion. Here are 10 tips for success:
1. Come up with class norms. It is hard to have a spontaneous conversation about a controversial issue. Classroom procedures for conversations and discussion can help your conversations go smoothly. At the beginning of the school year, establish guidelines for class discussions with your students' input. What are the qualities of a good listener? How can students feel heard and understood? What happens if someone becomes overly emotional? Post the guidelines in your classroom, review them periodically, and stick to them during discussions. If you have guidelines in place, students won't feel singled out if you have to give them feedback about their style of participation.
2. Make sure everyone has the same basic background information. Not all students are politically minded or have access to news media. Before starting a class conversation, provide a basic summary of events. Students are less likely to tune out if they understand what the conversation is about.
3. Provide explanations and clarifications. Sometimes students' emotions are rooted in confusion, fear, and misinformation. Students look to teachers for information and clarification, so don't forget your role as an information source. Even if you don't have an answer, you can search for it alongside your students. If fake news seems to be at the root of the problem, empower your students to evaluate news sources. PBS has an excellent lesson plan for that here.
4. Avoid debates. There will likely be a variety of viewpoints in your classroom. Debates can be a constructive activity in the context of an organized, structured lesson. Yet when students are emotionally charged, debates can often devolve into arguments and personal attacks. Shift the focus from changing minds to exchanging ideas. Frame the conversation as an opportunity for understanding and empathy.
5. View yourself as a facilitator. If you view yourself as a facilitator, you can provide a comfortable space for students to express themselves and develop their own opinions. Your role is not to persuade students of a particular point of view. Instead, you are providing a safe, structured space for students to work through a specific topic.
6. Reflect what you hear and encourage students to do the same. Simply repeating back what you hear can be tremendously helpful. It can help students understand their emotions and thoughts about particular issues and events and it can help deescalate emotionally charged situations by showing that you have heard and understood your students. Model this technique for your students and encourage them to repeat back what they have just heard before they respond to a classmate.
7. Provide space for students to experience their feelings. If students are experiencing strong emotions, that is OK. Oftentimes, adults try to cheer kids up when they are angry or sad. This can send the message that they need to suppress their emotions so that the people around them aren't uncomfortable. Acknowledge their emotions and encourage classmates to do the same. When students judge each other's emotions with comments like, "You have no right to feel that way," encourage them to recognize the emotion of their classmate instead. Remind them that people do not all have exact same experience. When you establish your classroom norms, this can be an important point to cover. Brene Brown's video resource on empathy can help show the importance of allowing others to experience their emotions.
8. Provide time for independent reflection. Give students some time to write (or create an audio file, drawing or other product) independently so that they have a chance to process the conversation. Let students know that this isn't a graded assignment, and that you are open to feedback about ways to improve the classroom discussion.
9. Check in with distressed students. If a student is particularly anxious or upset, check in with that student privately. If you are worried about a student, avail yourself of other resources in your building and district so that students get the support they need to function well during the school day.
10. Consider a class project related to the discussion. A class project can help build cohesion and a sense of community in your classroom. It can also show that even in the midst of controversy and disagreement, people can work together for a common goal. The project does not have to be complicated or expensive. For example, TED-Ed Innovative Educator Kristin Leong created Roll Call, a project that highlights the commonalities between students and teachers.
Author bio: Dani Bostick is a writer, teacher, and TED-Ed Innovative Educator in Virginia. 
Art credit: iStock.
To learn something new every week, sign up for the TED-Ed Newsletter here >>
Tags:
Immigration
,
LGBT
,
News
,
Politics
,
Teachers
,
Teaching & Education
,
TED-Ed Innovation Projects