How to help a teacher out
By Laura McClure on September 12, 2016 in Interviews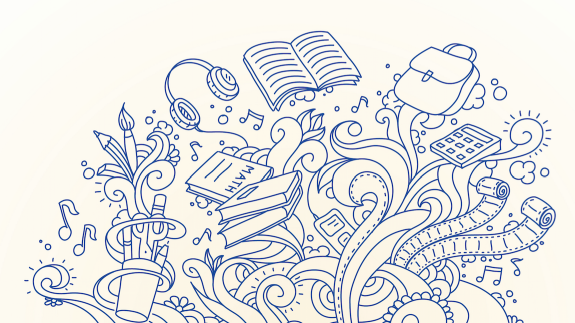 Everyone wants kids to thrive in school — but what about the teachers who are there to make that happen? What can parents and community members do that might be actually useful, valued and appreciated by educators? From the deeply practical (yes, money helps) to the more conceptual, here are 17 smart ideas for how you can help a teacher out this year:
1. Offer after-school tutoring
Tutoring is a good way to volunteer. "I would love to see parents creating initiatives to build an after-school tutorial program that is free for students to get extra help on homework," says Josefino Rivera Jr., who teaches at an international school in Sofia, Bulgaria.
2. Give grocery store gift cards
"If a student is worried about eating, or they are going hungry, then they aren't going to be focused on learning," says Craig Zimmer, an educator in Ontario, Canada. That can make kids hard to reach in class — so he suggests donating grocery store gift cards to school counselors to pass them on to families in need. Why school counselors? Because they often know what's going on at home with students, even if other people don't.
3. Provide "weekend bags" of healthy food for kids
"The poverty in pockets throughout the United States would shock people (I think)," says Mitzi Stover of California. "Some kids don't get meals outside of school, so weekends and days off are horrible for them," says Rita Kitchen, who teaches in Ohio. A grocery bag of fresh, healthy food can help a family get through the weekend and have an immediate positive impact in a student's life (thus immediately helping a teacher out!).
4. Scrounge art + school supplies
Basic art, school and craft supplies are always in demand. "I've had families who can meet the basic needs, but extra paper or a much-needed binder are luxuries," says Karen Goepen-Wee, who teaches in Alberta, Canada. "Also, students always need craft supplies. Imagine not being able to practice how to write or color or create because your family can't afford the basics like crayons, glue and craft paper."
5. Create work-experience opportunities
Ontario-based educator Craig Zimmer wants students to get real-world context for what they're learning. So, students in science class might visit science labs, while students in art class might work with artists. "Many teenagers have ideas about their future jobs, but never get the opportunity to see which ones really interest them," agrees Ela Potocka of Warsaw, Poland. "Students need to visit workplaces in administration, government and other fields."
6. Share your own skills and talents
Parents can help by lending their expertise to schools, or by showing kids what they do all day. "We need more ways to get students invested in their future through career education, mentorships, intern opportunities and field trips — especially in STEM fields," says Jennifer Parr of Wisconsin. "Especially in high school, students can get lost in the shuffle and could really use more strong adult connections," says Mitzi Stover in California. And it doesn't have to be in person — you can talk to student groups halfway around the globe via video calls.
7. Help with teacher recruitment
"Better teachers — in terms of subject matter expertise and soft skills — can make a big difference for a school," says Vipul Redey, an administrator in Bangalore, India. You might not have the expertise to help hire educators, but you can certainly spread the word about a school's open teaching positions.
8. Subsidize Internet access
"My immediate school need and challenge is the lack of internet connectivity," says Fred Sagwe, who teaches information and communications technology in Kisii, Kenya. "A solution like BRCK [a portable WiFi router] can be of great help to the school, parents and the community. If parents and the community can chip in funding for internet data bundles, that would be a godsend."
9. Donate tech tools
"Schools in our district that are in affluent areas have one-to-one technology paid for by the district, while our school, which is in one of the poorest areas, has an average of four or five devices per class," says educator Jeri Hammond in Florida, who'd love to figure out how to get a bunch of Kindle Fires for her Kindergarteners and first graders.
10. Donate backpacks, school supplies, or weather-appropriate clothes
"So many children need backpacks and school supplies," says Camille Stawicki, a literacy coach in Michigan. Particularly in cold weather, there is also a huge need for clean, untorn clothing for needy kids. Appropriate clothing donations may include things like jeans, coats, hats, gloves, socks and boots. "I always ask my classroom to check their homes for gently used clothing and shoes for school-aged children," says teacher Eric Johnson, who teaches middle school in Mishawaka, Indiana.
11. Teach kids to be resilient …
Parents need to build more resilience in their kids, says Jon Nash of Petone, New Zealand. "Stop protecting kids from the consequences of their own behavior," he says.
12. … and to have heart and soul
It's not enough to develop bright minds. We also need to help students to develop good hearts. Parents and community members can help by offering skills training in meditation, compassion and teamwork, says Alex Nemo Hanse of Florida.
13. Organize a weekend for the community to paint and decorate a school
"Our building is old and wants to be new," says Mohammad Azam of Khairpur, Pakistan. Maybe local businesses could donate furniture. Be creative in kitting out a school. "We just finished a complete renovation of our auditorium," says Michael Ashe of California. "Only a third was paid for by district funds. The rest came from donated services, equipment, and grants. We even added TV production!"
14. Endorse vocational skills
"Students need to be allowed to take a vocational path and be praised for doing so," says Kate Ferrer of Wales.
15. Show up
Let's find ways to involve parents in their children's learning, while also teaching parenting skills, suggests Sarah Peterson Sheridan of Illinois. "It would be wonderful to fill our schools in the evening with parent/child cooking classes, Zumba, art classes and field trips."
16. Be an engaged parent
"We need parents to get involved, ask the difficult questions, and listen to the answers, without aggression or blind belief that 'their' child is perfect," says educator Iain Bogie from the UK. Meanwhile, sitting on a school board can be infinitely helpful. "We need parents or community members running for school board positions and roles of formal leadership," says Kathleen Harsy of Illinois. "Contested positions would be a great problem to have!"
17. Respect your teachers!
"We all want to be regarded as experts and respected for our expertise by parents and community," says Jenny Lehotsky of Illinois. Adds Jennifer Ward from Michigan, "Teachers need to feel valued by their administration as well. Meaningful and purposeful use of staff development time that incorporates the collective knowledge and experience of teachers is imperative for building a collaborative and creative school culture."
The article above was adapted for TED-Ed from this Ideas.ted.com article. Image credit: iStock
For more ways to help a teacher out, subscribe to the weekly TED-Ed Newsletter here >>
Tags:
Education
,
Ideas
,
Teaching & Education