A video tutorial by TED-Ed Club Members on public speaking…and more
By Laura McClure on August 29, 2016 in TED-Ed Innovative Educators, TED-Ed Clubs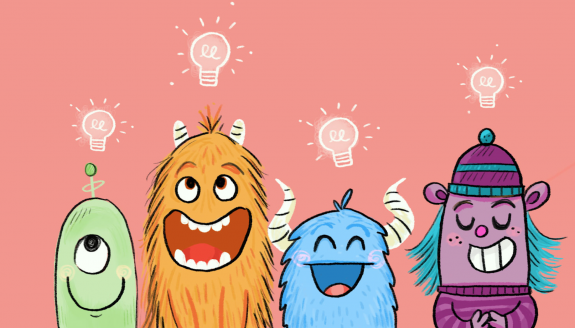 Imagine that you're a student with a question about public speaking. Where will you go for advice? For many students, the answer is…YouTube. That's why for her TED-Ed Innovation Project, technology integration specialist Jennifer L. Scheffer created a YouTube video playlist that provides public speaking advice from TED-Ed Club Members, for TED-Ed Club Members.
Below are her notes on the project:
Working with students is the most rewarding part of my job. Seeing students thrive in leadership positions, such as when giving advice from a student-run IT help desk, is amazing.
For this video advice series, I chose to film TED-Ed Club Member Timmy Sullivan, a two-time TEDxYouth@BHS speaker. (Watch his talks here and here.) In the videos, he provides students with advice on how to best prepare the beginning, middle, and end of their TED-like talks, and shares his firsthand experience and success as a nationally known speaker and blogger.
Student feedback: "As a veteran TED-Ed Club Member and TEDxYouth@BHS speaker, I feel privileged to be a part of this project," says Timmy Sullivan. "Being a part of TED-Ed Clubs has been life changing for me, and I hope I will play a small role in impacting the lives of my fellow TED-Ed Club Members throughout the world."
This article is part of the TED-Ed Innovation Project series, which highlights 25+ TED-Ed Innovation Projects designed by educators, for educators, with the support and guidance of the TED-Ed Innovative Educator program. You are welcome to share, duplicate and modify projects under this Creative Commons license to meet the needs of students and teachers.
Art credit: Sarah Rebar/TED-Ed Blog 
Tags:
Jennifer L. Scheffer
,
TED-Ed Innovation Projects
,
Timmy Sullivan