TED-Ed animator hosts online animation workshop for TED-Ed Clubs
By Caroline Cristal on June 17, 2014 in News + Updates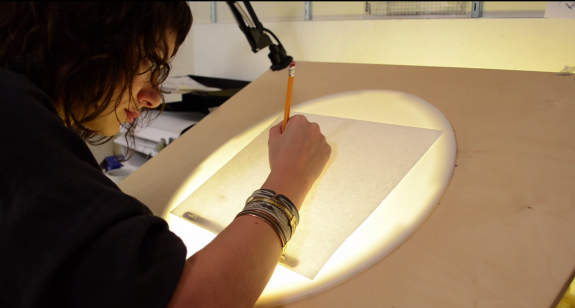 If you've watched a TED-Ed Lesson, then you know that great animation is one of the driving forces behind the TED-Ed initiative, where talented animators from all over the world use animation to bring ideas to life. With this in mind, TED-Ed Clubs recently launched some simple animation resources to share with TED-Ed Clubs as club members think about how to use visuals in their TED-style presentations. To introduce these new materials, TED-Ed Animator Lisa LaBracio hosted a workshop on the ins and outs of the animation process for a group of TED-Ed Club Facilitators and Members.
Eleven TED-Ed Club Facilitators and Members from Greece to Argentina to Romania to Indiana joined the workshop, as Lisa summarized the pre-production (planning), production (making) and post-production (finessing) stages of animation. She stressed that many styles of animation do not require a lot of money or computer resources, but that some do take more time than others, so potential animators should think hard about which style they want to use before they get started.
The group watched three examples of animation: stop motion, time-lapse whiteboard animation and superimposed animation, discussing the different production processes for each of these styles. Additionally, Lisa described the usefulness of storyboards, animatics and production checklists.
Interested in learning more? Watch the video below to catch up on the entire workshop!
For more behind-the-scenes info on animation, check out our TED-Ed Series on Animation Basics. You can start thinking about animation and presenting your big idea by starting a TED-Ed Club at your school!
Tags: