From sports to samurai, five lessons that bring the classroom to life
By Rose Eveleth on April 19, 2013 in News + Updates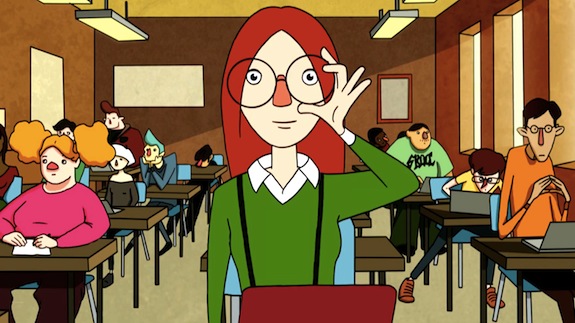 Earlier this year, Kohl's Cares and TED-Ed partnered to produce a series of online videos featuring 18 exceptional lessons worth sharing. Together with Kohl's, TED-Ed got together great educators from all over the country, and we're excited to share the first batch of those exceptional lessons with you.
Michelle Buchanan has been everywhere from Antarctica to the Galapagos with her students, but in this lesson she takes you to the football stadium. American football that is. What can we learn about physics from the good old gridiron game?
Lisa Chau wants to help you get that job. You know, the one you've always wanted. Whether it's far away on an organic farm or right here at the local law firm, her tips for networking can help you get one step closer to your dream position.
You might not think math is beautiful, but Bill Shillito does. And he's here to tell you that you should too. Bill wasn't even a math major (he studied International Affairs and Japanese at Georgia Tech), but teaching math really opened his eyes to the wonder of numbers. Here, he shares that wonder with you and explains how matrices can help you decode secret messages.
Christina Kleinberg thinks you should appreciate water more. It's an incredible molecule that makes up the majority of your body and the majority of the Earth, and yet few realize how cool and interesting it is. Here, she explains how the properties of water dictate so much of our everyday life.
From teaching English in Korea to delivering pizza and managing a toy store, Jason Shipinski brings all sorts of experiences into his classroom. His lesson, about isolation, is one he teaches in school too, handing out candy to students and asking them to trade it with their neighbors. Here, he explains how sometimes isolation isn't necessarily a bad thing.
These are just a handful of the Kohls winners, so keep an eye out for their lessons in the months to come. And submit your own lesson idea, to join their ranks on the TED-Ed site.
Tags: