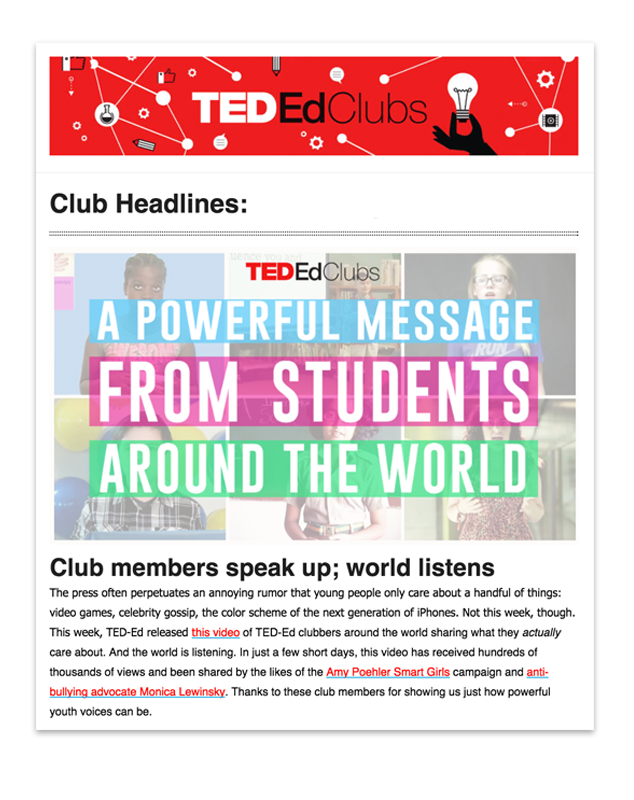 Why should you sign up?
There are tens of thousands of students participating in TED-Ed Student Talks around the world! Want to see how students in Taiwan brainstorm ideas, listen to student talks from Romania, or watch amazing animations by students in Virginia? The TED-Ed Student Talks Newsletter showcases student voices from around the world, connects leaders to each other and shares excellent resources from TED-Ed Lessons and the TED-Ed Blog. Start your week off with a glimpse of the most exciting moments from this amazing global community!
We will not use your email address to send you anything other than information about TED-Ed. We will not sell your email address to any third party. You can opt out of our email list at any time you wish.