Figurative Language in Informational Text: A Closer Look at Print Media
Lesson created by
Florida IPDAE
, adapted for online delivery to you, the student!
Objectives of the Lesson

You will:
 Identify figurative language in print media.
 Determine the connotative meaning of words used in print media.
 Analyze specific word choice in given print media to determine its impact on consumers.
Create and share a new lesson based on this one.
Additional Resources for you to Explore
Read this
presentation
.
Use this handout as you go through the presentation.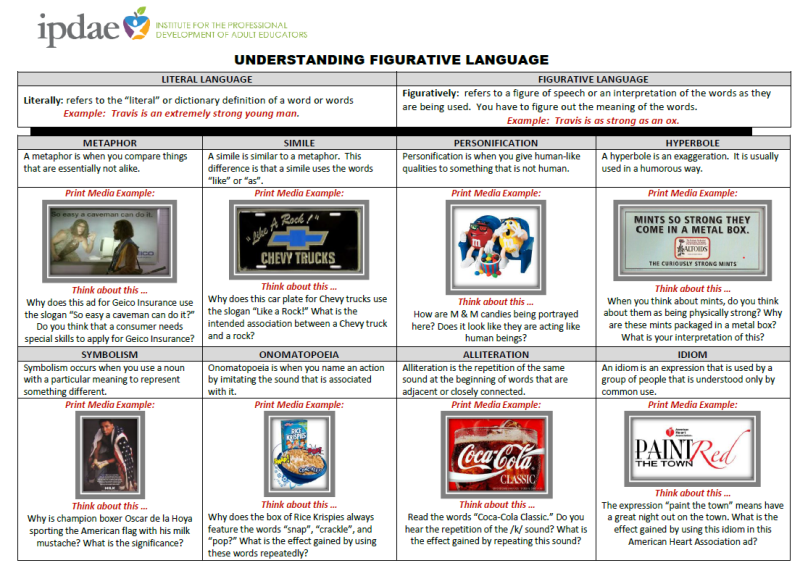 Figurative language is a type of writing or poetry. It may be found in the news too. Can you find it in the media? Give an example. Can figurative language sway consumer's choice?