Techbridge Girls Design Challenge: Super Cuffs and Strong Shapes
Create and share a new lesson based on this one.
Additional Resources for you to Explore
Have you ever seen a superhero movie or read a superhero comic? Superheroes have extraordinary powers and dedicate their lives to protecting humankind. Yet, even with all their super powers, superheroes still need protection.
In this lesson and with our Super Cuffs activity, we took on the role of a real-life superhero: a structural engineer. Our mission with Super Cuffs was to practice our structural engineering skills to create powerful wrist cuffs by using a repeating pattern of shapes, and the cuffs had to be strong enough to support the weight of a stack of books.
More about the science of forces on shapes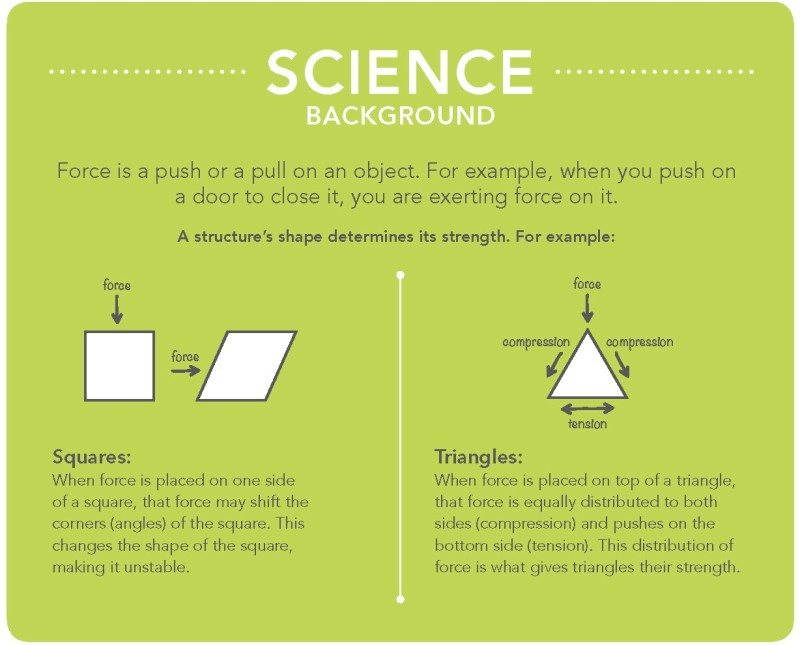 More about structural engineering
Starting salary for structural engineers: $55,000
Structural engineers
 design load-bearing structures for buildings, bridges, roadways and much more. They are responsible for making sure that structures are strong and can withstand earthquakes and other natural disasters. Structural engineers use shapes to add strength and stability to buildings, roads, and a variety of products. 
Like superheroes, engineers rely on the strength of shapes to protect themselves and others from danger.