How Artificial Intelligence is empowering skilled workers lives
Additional Resources for you to Explore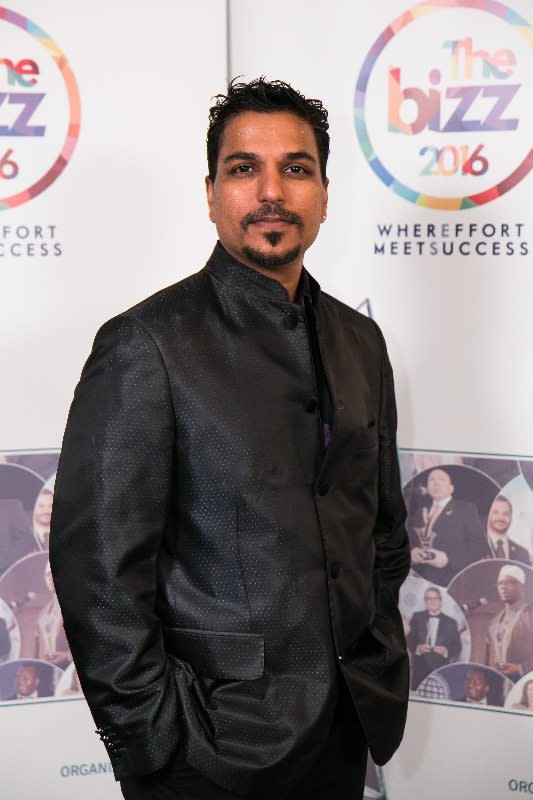 Since the growth in popularity of the digital nomad lifestyle, the number of online freelance marketplaces has increased as well. However, Boon Tech is the latest revolutionary freelance marketplace that distinguishes itself from the crowd because it is based on the Blockchain technology with no service fee unlike 20% industry standard service fees.
What is Boon Tech platform?


A decentralized marketplace,
Boon Tech
is the world's first Artificial Intelligence-powered platform where entrepreneurs can find freelancers with a variety of skills needed to grow their business. Most features on the platform are driven by Artificial Intelligence, such as talent matching algorithm, live language translator, rating and ranking system, and Identity Protection. Boon Tech is a Zero Service Fee platform, and has other features such as a fully functional Escrow system, dispute resolution system, and rewards system integrated into the platform.
As a decentralized marketplace, entrepreneurs can pay freelancers on Boon Tech with a cryptocurrency called Boon Token. The Boon Token is based on the Ethereum Blockchain technology and it's used as a means for hiring and earning by entrepreneurs and freelancers respectively.
Rajesh Pavithran
is the CEO and founder of Boon Tech so we interviewed him to get an insight into his life as an entrepreneur, what it has been like creating a platform for freelancers and any advice she has for other budding entrepreneurs.
What makes you think you are going to succeed in this venture?


I started Boon Tech after working in the corporate world for a long time and then quit the corporate world and started my own business building a tech company. During the initial phase I worked as a freelancer and know the in and out of the industry.
This is a huge industry with 1.4 trillion dollars a year and we just need to get 1% of that pie to become a billion dollar company. I believe the stats is in our favor.
How did you build up an entrepreneurial spirit, do you believe you


were born with it or you developed it?


I've always been entrepreneurial. I've always liked doing things differently from the people around me. For instance, in high school, instead of joining existing organizations, I would create my own. I didn't quite like the idea of following others, and preferred working in an "open" setting. Starting my own projects and being entrepreneurial allowed me to do this.
How Does Currency Hedging Technology Work in Boon Tech?
A lot of people have been asking this question for weeks about BoonTech's currency hedging technology. Before responding to the question it is important to first go through the problem. Let's have a look at how this technology works while understanding it through a simple freelancing example.
As well as know that Ether or cryptocurrency continues to evolve by each passing day. Among its benefits, there is a drawback. The Ether currency changes its value quite swiftly. This value fluctuates due to the volatile nature of the crypto coins. BoonTech's currency hedging technology counters these irritating factors. As you know that BoonTech is the first ever decentralized blockchain based freelancing market, so there must be something to avoid uncertain currency value.
Why is the Currency Hedging Technology Necessary?
When you post a project or want to work on a project as a freelancer, you have to determine the rates. But it becomes difficult to know what the value of the coins is going to be in the next week or by the end of the project. It confuses and irritates both, the employer and the freelancer.
Boon Currency Hedging technology works in such a way that it doesn't allow the coins value to fluctuate like other Ether currencies. It means that you can easily determine the charges or the budget for a project because you can better anticipate what exactly you are going to pay or receive by the end of the project.
How is how Boon Token is used on Boon Tech?


Boon
is used for hiring freelancers on the Boon Tech:
Any freelance marketplace must have a payment system in place for entrepreneurs to conveniently pay freelancers for their professional services. On Boon Tech, the primary means of payment is the Boon Token. Any fiat currency can be easily converted to a single cryptocurrency, Boon Token, and used throughout the platform.
Boon
is used for paying membership fee:
although Boon Tech offers free a membership plan for freelancers on the platform, they also offer Gold and Platinum membership to freelancers who want to get more from the platform. Both the Gold and Platinum membership subscription is paid for with Boon Token.
The platform also has two membership plans for entrepreneurs that can also be paid for with the Boon Token.
Boon
Tokens are used for paying bid highlights:
this is another use case of Boon Token. The free membership plan comes with Paid Bid Highlight, while the Gold and Platinum Memberships come with Bid Highlight Free for first 100 bids and Bid Highlight free for 500 bids respectively. These can be paid for with the Boon Tokens.
Apart from Boon Token, Ethereum can also be used to pay for services on the Boon Tech marketplace. While it is an acceptable coin to hire freelancers on the platform, it does have some limitations. Ethereum cannot be used to pay for Memberships and Bid Highlights as discussed above. Those can be paid for exclusively with Boon Tokens. That implies entrepreneurs and freelancers who wish to subscribe to a membership plan or purchase Bid Highlights will have to convert their Ethereum to Boon Token first before they can do so.
Another feature that sets Boon Tech apart from other freelance marketplace is Hedging. To understand the concept of Hedging in this context, it can be considered as insurance put in place by Boon Tech to mitigate negative events. In simple terms, Hedging helps control and eliminate the risks of losing money on the platform from the inevitable crypto-fluctuations. The patent-pending in-house technology was developed by Boon Tech experts and some external APIs to eliminate the volatility of the cryptocurrency market and create a stable platform. This will also eliminate hassles between entrepreneurs and freelancers that may arise from price differences in the cryptocurrency from when a project was initiated to when it was completed.
Boon Tech has not only created the world's first decentralized marketplace for both entrepreneurs and freelancers and with its own coin for the transaction, they also have an innovative technology on their system to mitigate crypto-volatility and to ensure a smooth experience for all users.