A Sage's Journey: The Story of Tangrams
"...with these seven pieces and an imagination, you can make anything!"
Additional Resources for you to Explore
Tangrams are made of seven geometric shapes: five triangles, a square and a parallelogram.  The pieces are called tans.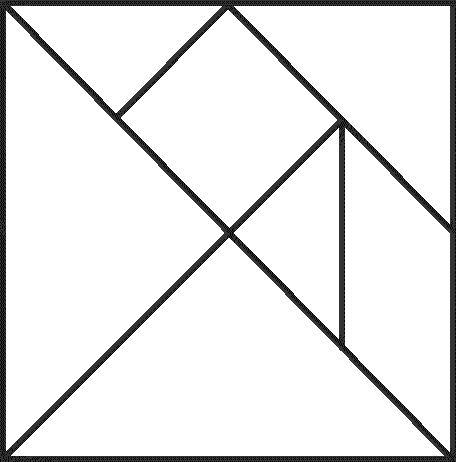 Tangrams originated in China.  Watch this video from About.com called,
What is a Tangram Puzzle
? to learn the rules of the game and how to make your own set of tangrams.
Now, it's your turn to have some fun solving some tangram puzzles at
www.Activity Village.co.us/tangrams
.  Print a puzzle to cut out, or use a set if you have one.  Take your time recreating the puzzles with your tangrams.