The first 20 hours -- how to learn anything | Josh Kaufman | TEDxCSU
Success is in the eye of the beholder. Whether achieved through conventional or unconventional means, everyone has the opportunity to be successful. You are to watch "The First 20 Hours" by Josh Kaufman, answer the questions, review two success stories, participate in a discussion, and then complete an assignment that is to be turned in.
Additional Resources for you to Explore
After watching "World's Toughest Job" and reading Howard Schultz's biography, which form of success story do you believe to be more successful: the conventional or unconventional story? 
"World's Toughest Job"
https://www.youtube.com/watch?v=HB3xM93rXbY
Howard Schultz's Biography
Howard Schultz
Chairman & CEO of Starbucks Corp.
Founded: 1971
"I always wanted to do something to make a difference."-
Howard Schultz

Everyone knows Starbucks, the ubiquitous retail chain that, in the 1990s, turned coffee drinking into a national pastime. But few know Howard Schultz, the self-effacing chairman, CEO and mastermind behind Starbucks' astonishing growth. By bringing Italy's "coffeehouse culture" to the United States and packaging it for mass consumption, this maverick marketer transformed a little-known four-store chain in the leading retailer of specialty coffee in North America.

Born in 1953, Schultz was raised in the rough and tumble Bay View housing project in Brooklyn, New York. His mother worked as a receptionist and his father held a variety of jobs, none of which paid much or offered such basic benefits as medical coverage for him and his family. When Schultz was 7, his father lost his job as a diaper-service delivery driver after breaking his ankle. At the time, sick pay or even legally mandated disability assistance were luxuries to those in low-paying jobs, and in the ensuing months, the family was literally too poor to put food on the table. It was a memory that Schultz would carry with him into adulthood.

Determined to build a better life for himself, Schultz channeled his energy into high school sports and earned an athletic scholarship to Northern Michigan University. After graduating with a bachelor's degree in business in 1975, Schultz immediately began working in the sales and marketing division of Xerox Corp. Schultz excelled at Xerox, so much so that he attracted the attention of the Swedish housewares company Perstorp AB, which recruited him at the age of 26 to be vice president and general manager of their American subsidiary, Hammerplast USA.
While at Hammerplast, Schultz noticed that a small Seattle company named Starbucks (after the first mate in Hermann Melville's classic Moby Dick) was buying an unusually high number of Hammerplast's espresso machines. Intrigued, he flew to Seattle to investigate and found four Starbucks outlets. Originally founded in 1971 as a single store near Seattle's famed Pike Street Market, Starbucks sold freshly roasted gourmet coffee beans as well as teas, spices and various coffee-making accessories.

Impressed by Schultz's energy and marketing skills, Starbucks owners Gerald Baldwin and Gordon Bowker-who possessed very little business knowledge-asked Schultz to become part of their operation. Enticed by their offer, which included part ownership, Schultz joined Starbucks as head of its marketing and retail operations in 1982.

A year later, during a vacation in Italy, Schultz had what he has described as an "epiphany." While sitting at one of Milan's many espresso bars, he realized that the coffee shop played an integral role in the social life of most Italians. It was a focal point for the neighborhood, where friends met, mingled and lingered at all hours of the day. "Seeing this, I thought to myself, 'Why not open a coffee bar in Seattle?' " Schultz recalls in an interview in The New York Times.
Returning to Seattle, Schultz shared his epiphany with his fellow Starbucks owners. Although coffee was brewed in the shops, it was done so only at the request of customers and dispensed as free samples, and Baldwin and Bowker were unwilling to move beyond the stores' core product offerings.

Convinced he had hit upon something big, Schultz left Starbucks in 1986 to open his own espresso bar called Il Giornale (The Daily). The venture was a hit. Schultz wanted to open more shops, but didn't have the funding he needed to expand. In a quirky twist of fate, a year later he learned that Baldwin and Bowker wished to sell their outlets, so after rounding up investors from the Seattle area, Schultz purchased the original Starbucks chain for $3.8 million and merged the stores with his own.

Once in charge, Schultz set out to completely overhaul Starbucks according to his vision. In addition to the $1-per-cup "basic" brew, he expanded Starbucks' offerings to include more exotic coffee beverages such as espresso, cappuccino, café latte, iced coffee and café mocha. He also sought to create a more appealing atmosphere for his customers-the proverbial "clean, well-lighted place" where they could relax and enjoy their coffee in comfort.

But the most radical change Schultz made was to improve the way his company dealt with its employees. Convinced that friendly, efficient service would boost sales, he instituted a training program designed to groom knowledgeable employees who would enjoy working behind a counter, an occupation considered by many to be menial labor. "Service is a lost art in America.it's not viewed as a professional job to work behind a counter," Schultz says. "We don't believe that. We want to provide our people with dignity and self-esteem, so we offer tangible benefits." Among the benefits Schultz offers is complete health-care coverage to both full- and part-time employees, as well as stock options, practices that are virtually unheard of in corporate America. As a result of Schultz's vision, Starbucks experienced unprecedented growth throughout the 1990s, blossoming from 425 stores in 1994 to more than 2,200 stores in 1998. And the company is on target to break the $2 billion in the year 2000.

With annual sales topping $1.7 billion in 1999, Starbucks Corp. reigned as the nation's No. 1 specialty coffee retailer. Quite an impressive achievement for a blue-collar kid from the projects. But despite Starbucks' phenomenal success, what Howard Schultz seems most proud of is not how much he has earned, but the kind of company he has created. "My dad was a blue-collar worker," Schultz explains in an Inc. magazine interview. "He didn't have health insurance or benefits, and I saw firsthand the debilitating effect that had on him and on our family. I decided if I was ever in the position to make a contribution to others in that way, I would. My greatest success has been that I got to build the kind of company my father never got to work for."

Below is the transcript to Josh Kaufman's "The First 20 Hours." You may use it to help you take notes while watching his video. 
0:09Hi everyone.
0:11
Two year ago, my life changed forever.
0:16
My wife Kelsey and I
0:19
welcomed our daughter Lela into the world.
0:23
Now, becoming a parent is an amazing experience.
0:27
Your whole world changes over night.
0:30
And all of your priorities change immediately.
0:33
So fast that it makes it really difficult to process sometimes.
0:39
Now, you also have to learn a tremendous amount about being a parent
0:43
like, for example, how to dress your child.
0:46
(Laughter)
0:47
This was new to me.
0:50
This is an actual outfit, I thought this was a good idea.
0:53
And even Lela knows that it's not a good idea. (Laughter)
0:59
So there is so much to learn and so much craziness all at once.
1:04
And to add to the craziness, Kelsey and I both work from home,
1:08
we're entrepreneurs, we run our own businesses.
1:11
So, Kelsey develops courses online for yoga teachers.
1:16
I'm an author.
1:18
And so, I'm working from home, Kelsey's working from home.
1:20
We have an infant and we're trying to make sure
1:23
that everything gets done that needs done.
1:26
And life is really, really busy.
1:32
And a couple of weeks into this amazing experience,
1:36
when the sleep deprivation really kicked in,
1:40
like around week eight,
1:42
I had this thought, and it was the same thought
1:45
that parents across the ages, internationally,
1:49
everybody has had this thought, which is:
1:52
I am never going to have free time ever again.
1:58
(Laughter)
1:59
Somebody said it's true.
2:02
It's not exactly true,
2:05
but it feels really, really true in that moment.
2:09
And this was really disconcerning to me,
2:12
because one of the things that I enjoy
2:15
more than anything else is learning new things.
2:19
Getting curious about something and diving in
2:22
and fiddling around and learning through trial and error.
2:25
And eventually becoming pretty good at something.
2:28
And without this free time,
2:32
I didn't know how I was ever going to do that ever again.
2:36
And so, I'm a big geek,
2:38
I want to keep learning things, I want to keep growing.
2:42
And so what I've decided to do was,
2:45
go to the library, and go to the bookstore,
2:47
and look at what research says about
2:49
how we learn and how we learn quickly.
2:53
And I read a bunch of books, I read a bunch of websites.
2:56
And tried to answer this question,
2:59
how long does it take to acquire a new skill?
3:03
You know what I found?
3:05
10,000 hours!
3:09
Anybody ever heard this?
3:11
It takes 10,000 hours. If you want to learn something new,
3:14
if you want to be good at it,
3:15
it's going to take 10,000 hours to get there.
3:17
And I read this in book after book, in website after website.
3:21
And my mental experience of reading all of this stuff was like:
3:28
No!!
3:30
I don't have time! I don't have 10,000 hours.
3:34
I am never going to be able to learn anything new.
3:39
Ever again. (Laughter)
3:42
But that's not true.
3:43
So, 10,000 hours, just to give you a rough order of magnitude,
3:46
10,000 hours is a full-time job for five years.
3:52
That's a long time.
3:54
And we've all had the experience of learning something new,
3:56
and it didn't take us anywhere close to that amount of time, right?
4:00
So, what's up? There's something kinda funky going on here.
4:03
What the research says and what we expect, and have experiences,
4:07
they don't match up.
4:09
And what I found, here's the wrinkle:
4:12
The 10,000 hour rule came out of studies of expert-level performance.
4:19
There's a professor at Florida State University,
4:22
his name is K. Anders Ericsson.
4:24
He is the originator of the 10,00 hour rule.
4:26
And where that came from is, he studied professional athletes,
4:31
world class musicians, chess grand masters.
4:35
All of this ultra competitive folks in ultra-high performing fields.
4:40
And he tried to figure out how long does it take
4:43
to get to the top of those kinds of fields.
4:46
And what he found is, the more deliberate practice,
4:49
the more time that those individuals spend
4:52
practicing the elements of whatever it is that they do,
4:55
the more time you spend, the better you get.
4:57
And the folks at the tippy top of their fields
5:00
put in around 10,000 hours of practice.
5:05
Now, we were talking about the game of telephone a little bit earlier.
5:09
Here's what happened:
5:11
an author by the name of Malcolm Gladwell
5:13
wrote a book in 2007 called "Outliers: The Story of Success",
5:17
and the central piece of that book was the 10,000 hour rule.
5:21
Practice a lot, practice well, and you will do extremely well,
5:25
you will reach the top of your field.
5:27
So, the message,
5:29
what Dr. Ericsson was actually saying is,
5:32
it takes 10,000 hours to get at the top of an ultra competitive field
5:37
in a very narrow subject, that's what that means.
5:41
But here's what happened: ever since Outliers came out,
5:45
immediately came out, reached the top of best seller lists,
5:47
stayed there for three solid months.
5:50
All of a sudden the 10,000 hour rule was everywhere.
5:54
And a society-wide game of telephone started to be played.
6:00
So this message, it takes 10,000 hours to reach the top of an ultra competitive field,
6:04
became, it takes 10,000 hours to become an expert at something,
6:09
which became,
6:11
it takes 10,000 hours to become good at something,
6:15
which became,
6:17
it takes 10,000 hours to learn something.
6:21
But that last statement, it takes 10,000 hours to learn something,
6:25
is not true. It's not true.
6:28
So, what the research actually says --
6:33
I spent a lot of time here at the CSU library
6:36
in the cognitive psychology stacks 'cause I'm a geek.
6:39
And when you actually look at the studies of skill acquisition,
6:44
you see over and over a graph like this.
6:48
Now, researchers, whether they're studying a motor skill,
6:51
something you do physically or a mental skill,
6:54
they like to study things that they can time.
6:57
'Cause you can quantify that, right?
6:59
So, they'll give research participants a little task,
7:02
something that requires physical arrangement,
7:04
or something that requires learning a little mental trick,
7:08
and they'll time how long a participant takes to complete the skill.
7:13
And here's what this graph says, when you start --
7:16
so when researchers gave participants a task, it took them a really long time,
7:20
'cause it was new and they were horrible.
7:23
With a little bit of practice, they get better and better and better.
7:26
And that early part of practice is really, really efficient.
7:30
People get good at things with just a little bit of practice.
7:36
Now, what's interesting to note is that,
7:39
for skills that we want to learn for ourselves,
7:42
we don't care so much about time, right?
7:45
We just care about how good we are, whatever good happens to mean.
7:49
So if we relabel performance time to how good you are,
7:54
the graph flips, and you get his famous and widely known,
7:59
this is the learning curve.
8:01
And the story of the learning curve is when you start,
8:03
you're grossly incompetent and you know it, right?
8:06
(Laughter)
8:08
With a little bit of practice, you get really good, really quick.
8:11
So that early level of improvement is really fast.
8:15
And then at a certain point you reach a plateau,
8:18
and the subsequent games become much harder to get,
8:21
they take more time to get.
8:24
Now, my question is, I want that, right?
8:28
How long does it take from starting something
8:31
and being grossly incompetent and knowing it
8:35
to being reasonably good?
8:37
In hopefully, as short a period of time as possible.
8:42
So, how long does that take?
8:44
Here's what my research says: 20 hours.
8:49
That's it. You can go from knowing nothing
8:53
about any skill that you can think of.
8:55
Want to learn a language? Want to learn how to draw?
8:59
Want to learn how to juggle flaming chainsaws?
9:02
(Laughter)
9:03
If you put 20 hours of focused deliberate practice into that thing,
9:08
you will be astounded.
9:10
Astounded at how good you are.
9:14
20 hours is doable,
9:15
that's about 45 minutes a day for about a month.
9:19
Even skipping a couple days, here and there.
9:22
20 hours isn't that hard to accumulate.
9:25
Now, there's a method to doing this.
9:28
Because it's not like you can just start fiddling around for about 20 hours
9:31
and expect these massive improvements.
9:33
There's a way to practice intelligently.
9:35
There's a way to practice efficiently,
9:37
that will make sure that you invest those 20 hours
9:41
in the most effective way that you possibly can.
9:43
And here's the method, it applies to anything:
9:47
The first is to deconstruct the skill.
9:51
Decide exactly what you want to be able to do when you're done,
9:56
and then look into the skill and break it down into smaller pieces.
10:02
Most of the things that we think of as skills
10:06
are actually big bundles of skills that require all sorts of different things.
10:10
The more you can break apart the skill,
10:14
the more you're able to decide,
10:16
what are the parts of this skill that would actually help me
10:18
get to what I want?
10:21
And then you can practice those first.
10:23
And if you practice the most important things first,
10:25
you'll be able to improve your performance
10:28
in the least amount of time possible.
10:31
The second is, learn enough to self correct.
10:34
So, get three to five resources about what it is you're trying to learn.
10:38
Could be book, could be DVDs, could be courses, could be anything.
10:43
But don't use those as a way to procrastinate on practice.
10:48
I know I do this, right?
10:50
Get like 20 books about the topic, like,
10:52
"I'm going to start learning how to program a computer
10:55
when I complete these 20 books".
10:57
No. That's procrastination.
11:00
What you want to do is learn just enough
11:04
that you can actually practice
11:05
and self correct or self edit as you practice.
11:10
So the learning becomes a way of getting better
11:13
at noticing when you're making a mistake
11:16
and then doing something a little different.
11:19
The third is to remove barriers to practice.
11:24
Distractions, television, internet.
11:26
All of these things that get in the way
11:29
of you actually sitting down and doing the work.
11:33
And the more you're able to use just a little bit of willpower
11:36
to remove the distractions that are keeping you from practicing,
11:39
the more likely you are to actually sit down and practice, right?
11:46
And the fourth is to practice for at least 20 hours.
11:51
Now, most skills have what I call a frustration barrier.
11:54
You know, the grossly-incompetent- and-knowing-it part?
11:58
That's really, really frustrating. We don't like to feel stupid.
12:02
And feeling stupid is a barrier to us actually sitting down and doing the work.
12:07
So, by pre-committing to practicing whatever it is that you want to do
12:11
for at least 20 hours,
12:14
you will be able to overcome that initial frustration barrier
12:18
and stick with the practice long enough to actually reap the rewards.
12:23
That's it! It's not rocket science.
12:25
Four very simple steps that you can use to learn anything.
12:31
Now, this is easy to talk about in theory,
12:35
but it's more fun to talk about in practice.
12:37
So one of the things that I've wanted to learn how to do for a long time
12:41
is play the ukulele.
12:44
Has anybody seen Jake Shimabukuro's TEDTalk
12:47
where he plays the ukulele and makes it sound like --
12:50
he's like a ukulele god.
12:52
It's amazing.
12:54
I saw it, I was like, "That is so cool!"
12:57
It's such a neat instrument. I would really like to learn how to play.
13:01
And so I decided that to test this theory
13:03
I wanted to put 20 hours into practicing ukulele
13:07
and see where it got.
13:09
And so the first thing about playing the ukulele is,
13:13
in order to practice, you have to have one, right?
13:17
So, I got an ukulele and -- My lovely assistant?
13:21
(Laughter)
13:24
Thank you sir. I think I need the chord here.
13:31
It's not just an ukulele, it's an electric ukulele. (Laughter)
13:35
Yeah.
13:40
So, the first couple hours are just like the first couple hours of anything.
13:45
You have to get the tools that you are using to practice.
13:48
You have to make sure they're available.
13:50
My ukulele didn't come with strings attached.
13:52
I had to figure out how to put those on.
13:54
Like, that's kind of important, right?
13:56
And learning how to tune, learning how to make sure
13:58
that all of the things that need to be done
14:00
in order to start practicing get done, right?
14:04
Now, one of the things when I was ready to actually start practicing
14:11
was I looked in online databases and songbooks for how to play songs.
14:15
And they say, okay, ukuleles, you can play more than one string at a time,
14:19
so you can play chords, that's cool,
14:20
you are accompanying yourself, yay you. (Laughter)
14:24
And when I started looking at songs,
14:28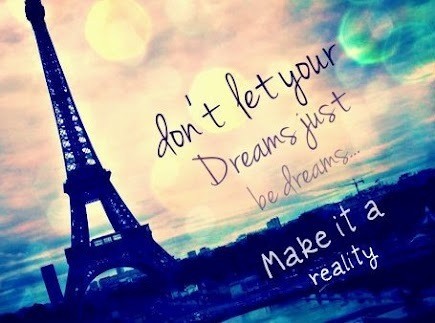 What do these pictures say to you? Your assignment is to first choose a skill you have been meaning to learn/achieve. Next, I want you to use Josh Kaufman's four steps to skill acquisition and apply them to how you can accomplish this skill. Make sure to use text evidence in your essay as well as an in-depth plan of what you are going to follow in order to achieve your success. This assignment is to be turned in on Friday. 
Finally - Why did I (Jaclyn Baglos) choose the videos, story, and topic? What is the theme I wanted you to follow? What did I want you to learn?
Thank you for working on this project. :)
LAFS.68.RST.1.3
Follow precisely a multistep procedure when carrying out experiments, taking measurements, or performing technical tasks.
How can this video be combined with the "dig deeper" visual and literary works to create a more complete or comprehensive understanding of success?